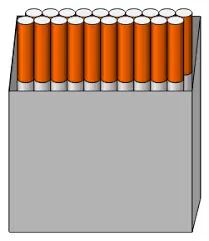 Illinois lawmakers failed Wednesday to reverse Gov. Bruce Rauner's veto of a bill that banned the sale of tobacco to those younger than 21.
The House voted 62-45 to overturn the "Tobacco 21" veto, but it needed a three-fifths majority of 71 votes to become law. The legislation would have set a minimum age of 21 to buy cigarettes, cigars, chewing tobacco and nicotine-based products such as e-cigarettes and vaping materials.
Proponents said it would help prevent young people from beginning a lifetime tobacco addiction.
But opponents argued that 18-year-olds may vote and serve in the military, so they should be able to decide whether to smoke. Critics also took aim at the lack of penalties in the bill.