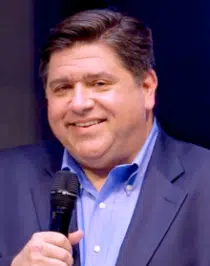 Illinois welcomes its 43rd governor as Democrat J.B. Pritzker is inaugurated in Springfield. Pritzker takes the reins from Gov. Bruce Rauner today. Pritzker defeated the first-term Republican in November.
First Presbyterian Church hosts an interfaith service. Abraham Lincoln's family belonged to the congregation. The current church is home to the pew the Lincolns bought for $50.
Pritzker takes the oath of office during a morning ceremony at Bank of Springfield Center. Pritzker's running mate Juliana Stratton will be sworn in as lieutenant governor.